Toll-Free: (888) 831-1012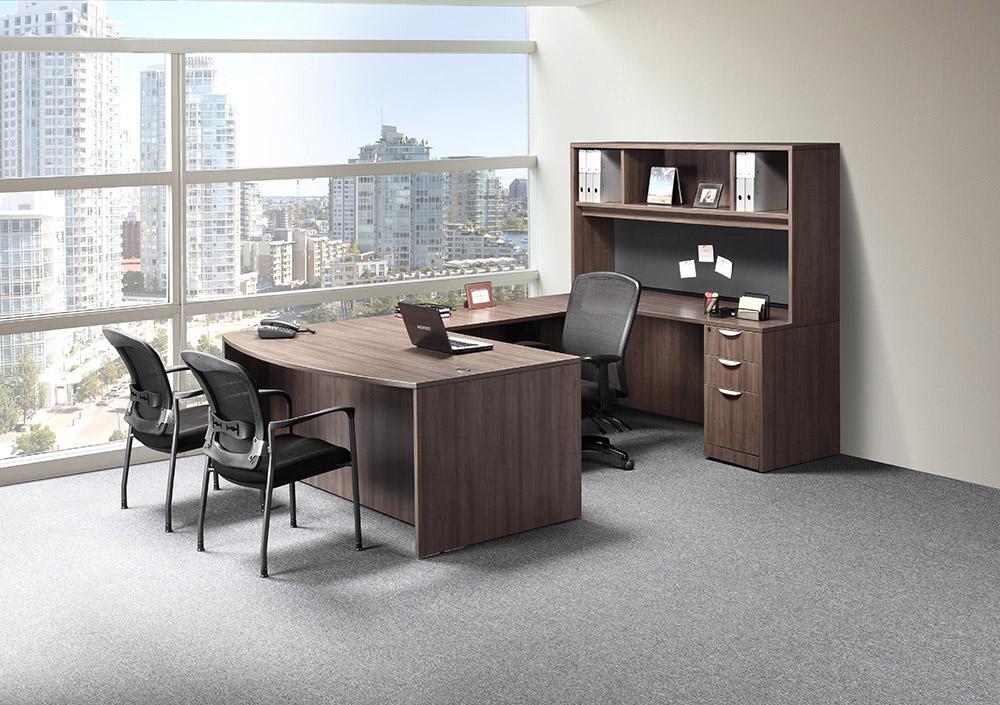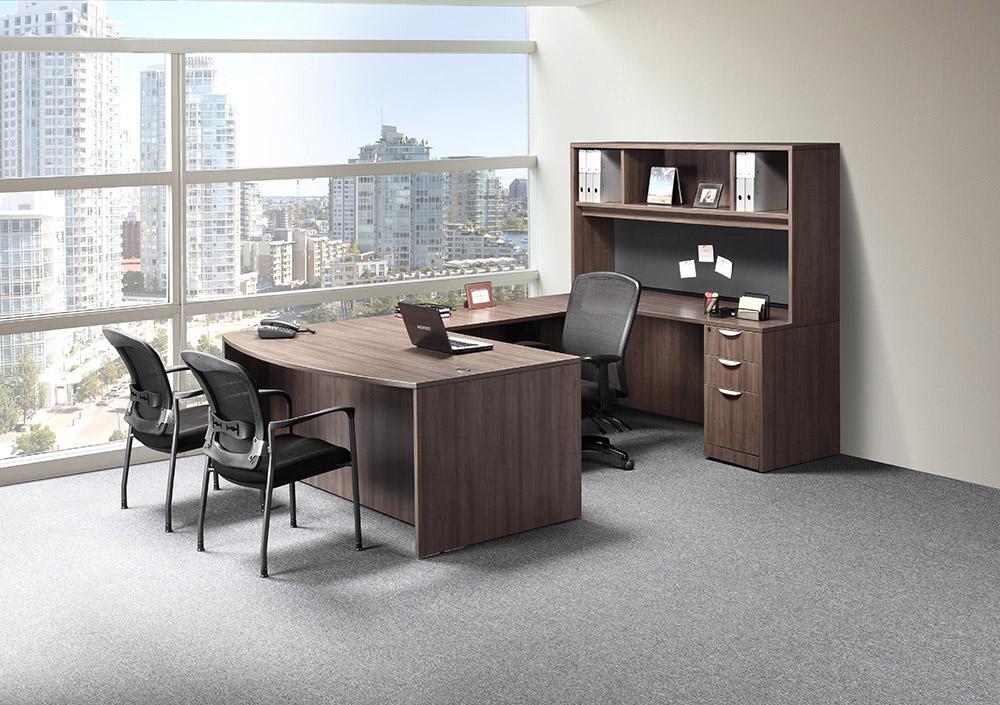 Affordable Executive Desks
Looking for a desk with maximum style? A desk that comes with its own attitude? A desk that let's everyone know that the person sitting behind it is important? Then an executive desk is what you are looking for! Executive desks speak for themselves. As the centerpiece of a large office, the desk will give the first impression desired.
Executive desks have a distinct style that sets them apart from a standard desk. Executive desks have a double pedestal design with plenty of drawer space. Executive desks are typically rectangular shaped with a single workspace. However, executive desk can come in L-shaped and U-shaped desk for those who need additional workspace. Executive desks are for large offices and not usually made for a home office.
The word executive is defined as- having administrative or managerial responsibility. The definition almost implies expensive but that doesn't have to be the case. Executive desks can be affordable! Executive desks can be a little more difficult to find at the affordable price point you are looking for. So a measure of research is required.
First knowing what makes an executive desk so expensive is key. Costly executive desks are made with real wood materials that not only are more expensive but also add to the shipping cost. The affordable option is laminate materials. These materials allow for the same style and function as more expensive materials but are designed to cut down on cost.
During your research in finding an affordable executive desk, choosing a seller with a great reputation in the office furniture business is a must. This decision will help expedite your overall process. A seller has the knowledge and inventory to fit your budgetary needs. On top of this, the seller has the resources to help with office layout and floor planning and installation. All of these factors that can be handled by your chosen seller will make your purchase of an affordable executive desk a pleasurable experience.
In your search for an affordable executive desk, allowing your seller to do the installation will save a ton of headaches and keep you on schedule. When budgeting it is an appealing to cut cost by performing self-installation, but it is rarely a realistic expectation. Installation is a complex procedure that can easily lead to mistakes, which will impact budget and schedule. It is wise to trust in the experience and knowledge of your seller. Planning installation with your seller is one of the most important steps to an affordable executive desk.
When selecting affordable office furniture, balancing quality and affordability within your budget should be a priority when looking to purchase an affordable executive desk. When finding a trusted seller, they should have a wide variety of quality products with many style options to fit your budget. Selecting the wrong seller could ruin the entire experience of purchasing high quality, affordable office furniture. If you are in need of new, quality/ affordable office furniture, give us a call at (888) 831-1012 to speak one-on-one with our professional designers!