Toll-Free: (888) 831-1012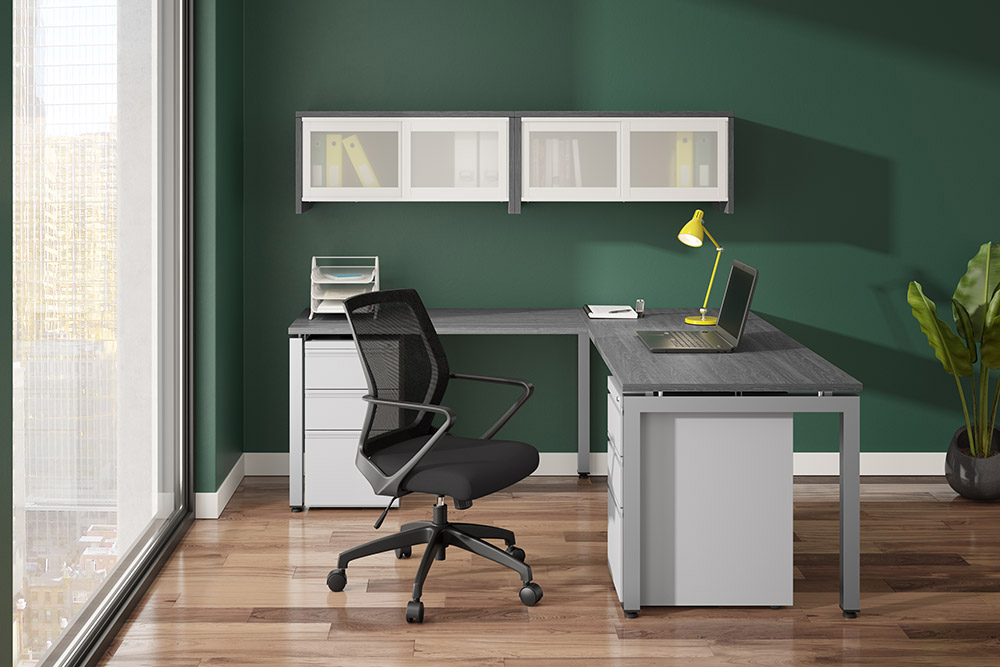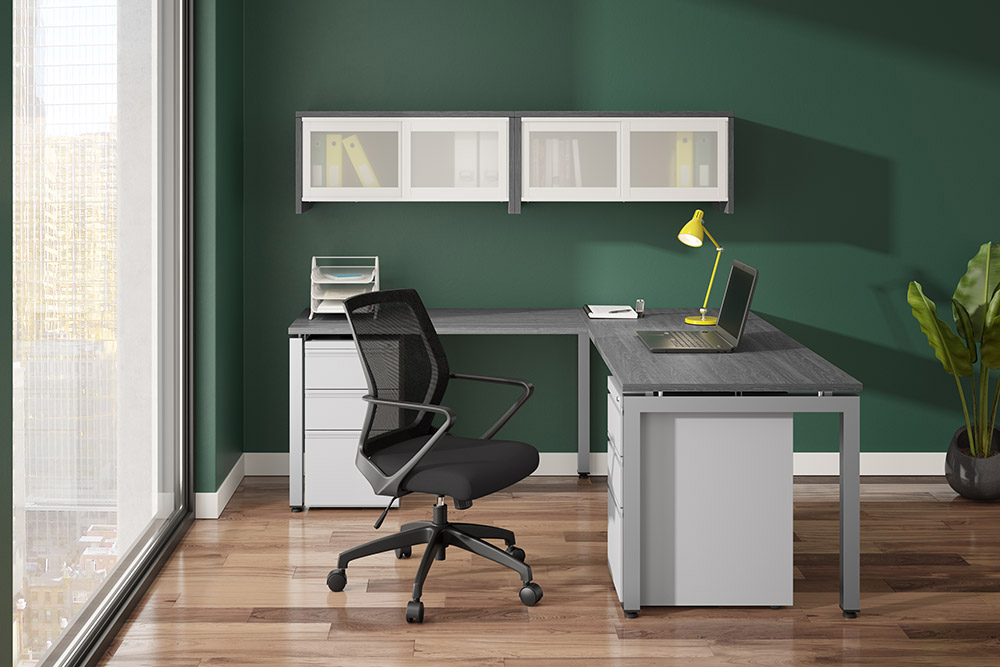 Affordable L-Shaped Desks
Looking for a desk with more workspace than a standard rectangular desk? The L-shaped desk is a great option! An L-shaped desk is very adaptable desk. It's distinct L-shape design allows for a standard desk set up with the addition of a secondary desktop that is attached on one side. The L-shape gives you twice the desktop workspace which is very valuable in today's office environment.
More desk means more money, right? Not necessarily. L-shaped desks can be affordable. This depends on a wide range of factors. Manufacturer, materials, and seller all play a part in the price. The best way to find an affordable L-shaped desk is to research suppliers. Finding a supplier with a good reputation for customer service will help in your quest to find an affordable L-shaped desk.
A good supplier will help in everything from budgeting to office layout and floorplans to installation. Finding a qualified/trusted seller has the biggest impact on affordability. Since L-shaped desks are so flexible, office layout will have several options. Using the knowledge of a trusted seller will help bring those options to life. An L-shaped desk can sit in any office corner or set perpendicular to a wall to create a workstation and a tabletop for receiving desk. These style desks are very popular and can be affordable to fit your budget.
L-shaped desks come in several pieces and must be assembled upon arrival. When speaking with a seller, discussing installation as part of the budget will help expedite the entire process. Allowing the professionals to install is a smart move and surprisingly affordable. Thinking that self-installation is a cost saving method is common, but it is usually a mistake. This mistake can bust the budget and cause delays in your schedule. The professional installers will get in and out with speed and efficiency that will allow the transition to go very smooth.
L-shaped desks are the centerpiece of an affordable office. Since it is the focus, there are many styles and materials to chose from. Materials will be the largest factor in affordability. Hardwood desks cost more, while laminate materials allow for lower cost without sacrificing durability. Laminate comes in a variety of colors that will set the style for your office while withstanding the strain of daily use. Cheaper materials doesn't have to sacrifice quality! Finding materials that are affordable yet durable will make the biggest difference in your final product.
When selecting affordable office furniture, balancing quality and affordability within your budget should be a priority when looking to purchase an affordable L shaped desk. When finding a trusted seller, they should have a wide variety of quality products with many style options to fit your budget. Selecting the wrong seller could ruin the entire experience of purchasing high quality, affordable office furniture. Failure to balance quality and affordability could jeopardize your budget or leave you with a poor-quality piece of furniture that will need to be replaced in the near future. If you are in need of new, quality/ affordable office furniture, give us a call at (888) 831-1012 to speak one-on-one with our professional designers!