Toll-Free: (888) 831-1012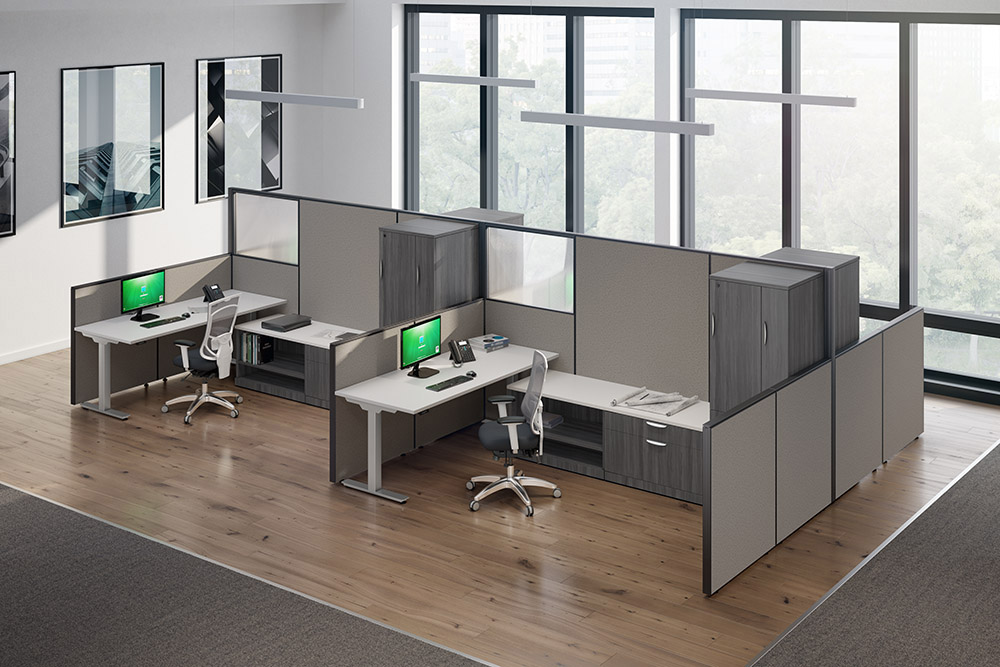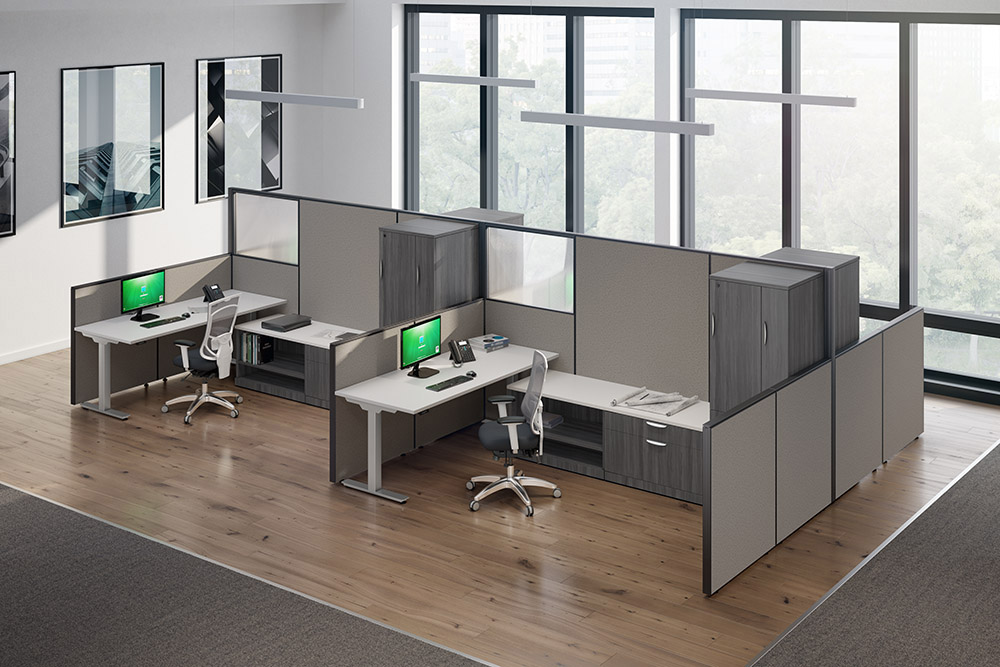 Affordable Cubicles
What is a cubicle? A cubicle is a partitioned off section of work space for an employee to work at within an office. Cubicles come in many shapes and sizes, finding the right fit for your office can be complicated. Cubicles are a popular form of office furnishings because they give an employee their own private work space while maximizing the space off the overall office. A cubicle layout must balance giving an employee a personal workspace without taking up too much space that will negatively affect the flow of the office.
A major question often arises- can cubicles be affordable? The answer is yes they can be! Finding a well-respected supplier will help in the process of finding affordable cubicles. When speaking with your supplier, they will discuss need, style, and installation all within the scope of your budget. With a respected supplier, finding affordable cubicles will be an easier process.
When talking with your supplier about your needs, you will need to keep in mind the balance between quality and affordability. This step can make or break your budget and schedule. Finding cubicles that fit your need while staying within your budget is your goal, but not at the cost of quality. Poor quality cubicles will wear down quickly and will need to be replaced before you have gotten your value out of them. So keep in mind when talking to your supplier that functionality and durability are the primary needs of your affordable cubicles.
Cubicles are designed to maximize available space to allow higher production within a confined space. There are a couple options to consider. A traditional cubicle gives an employee a small measure of privacy to work from. Cubicles have been popular for many years but a new style is emerging, open office workstations. The open office workstation is popular when employee interaction is prevalent. Open office workstations are essentially cubicles without the partitioned dividers. This style opens up the office but can create a measure of noise pollution for those trying to work on a project alone. Knowing which style fits your needs will increase your office productivity and morale.
Trusting your supplier to help design your office cubicle layout will simplify your progression. A good supplier has many years of office floor plan design experience behind them that will help fit your space with your new affordable cubicles. Design can be a complicated process in itself, so allowing the professionals to help in your design will make this step flow smoothly.
Cubicles are complicated modular pieces that fit together to make up a workstation. Attempting to save cost by self-installing is not recommended. This complex step will be a puzzle to the uninitiated. Cubicles that are attempted to be set up without a professional usually increases cost once you give up and call them out to fix your mistakes. This added cost will mean that your cubicles are no longer affordable. While in the planning stage with your supplier be sure to cover the installation cost and process, then allow them to do the difficult work for you.
When selecting affordable cubicles, balancing quality and affordability within your budget is very important. Your supplier should have a wide variety of quality cubicles to fit your budget. Selecting an unproven supplier could ruin the entire experience of purchasing quality, affordable cubicles. Research in cubicle layout and design will help you with finding the office furniture you need. If you are in need of new, affordable cubicles, give us a call at (888) 831-1012 to speak one-on-one with our professional designers!
Notice
: Undefined variable: reverse in
/chroot/home/officefurniture/affordableoffice.furniture/html/include/ml_feed.php
on line
55