Toll-Free: (888) 831-1012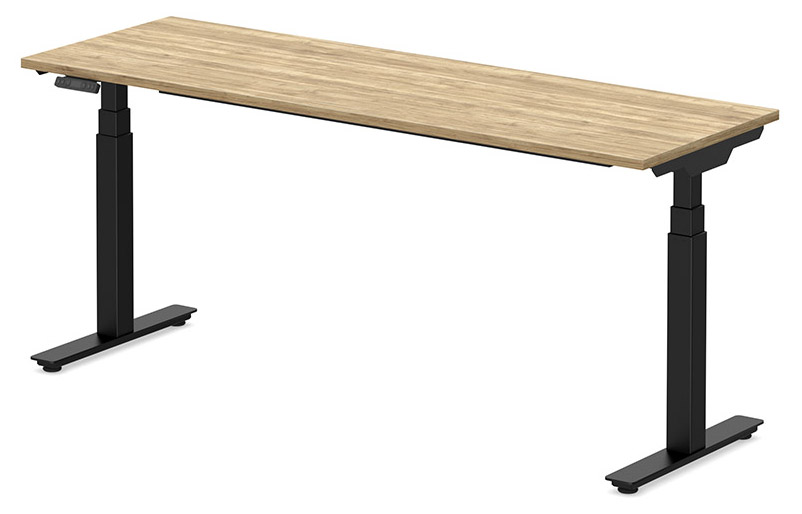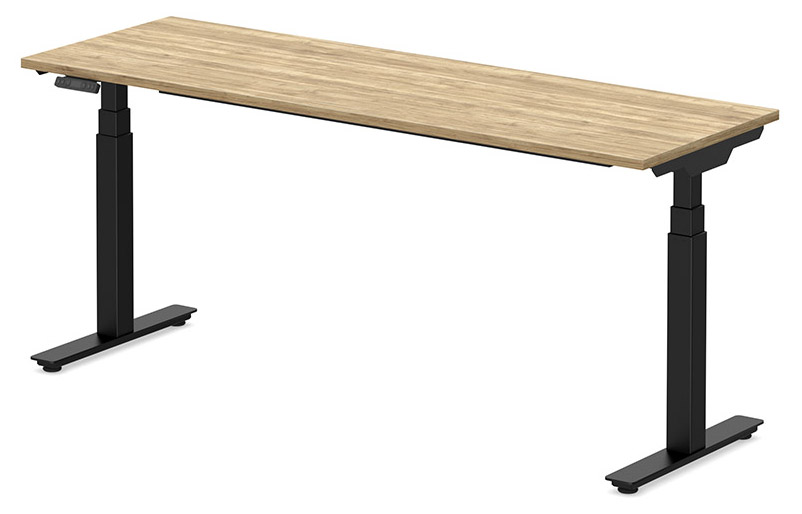 Affordable Standing Desks
A new trend in office furniture is the standing desk. Sitting at a traditional desk for hours on end can cause health issues such as back pain. To combat this, a standing desk is a great alternative. But what is a standing desk? A standing desk is a desk that allows you to work while standing instead of sitting. This is appealing to people who must stay in their office throughout the day but want to relieve some of the pressure from sitting.
The most popular version of a standing desk is one that is adjustable. An automatic adjusting desk will raise and lower the tabletop workstation to presets by the owner. The ability to transition from sitting to standing and back at the touch of a button makes for a functional office desk that helps the user find comfort during their workday.
Since standing desks are a new trend in office furniture, it must be expensive right? The answer is yes and no. Since it is a relatively new trend, there are manufacturers and sellers trying to cash in on the latest fad; but standing desk can be affordable! To find an affordable standing desk, it requires research and reaching out to a supplier with a well-established reputation in the office furniture field. A supplier will help in the research, and design of your affordable office.
Finding a supplier that will help find an affordable standing desk for your office will have the knowledge to work within your budget to ensure a positive buying experience that will not break your bank. A trusted supplier will have the knowledge and experience to assist you through the entire process. This is everything from budgeting to design, all the way to installation.
When selecting a supplier, installation knowledge should be taken into consideration. Installation can be affordable and should always be left to the professionals. Installation should be a part of the overall purchase of your new affordable standing desk. Cutting corners by attempting self-installation rarely works out and usually adds cost to the budget because once the pros are called out, they must first undo your mistakes before they can perform the standard installation.
Furnishing an office on a budget including selecting a standing desk can be a positive and affordable experience. Working with a reputable supplier can make the task of furnishing an office affordable. Always remember to research before buying, and to bring all questions and concerns to the seller. A trusted professional is a resource that should not be overlooked.
When selecting an
affordable standing desk
, remember that balancing quality and affordability within your budget should be your priority. When finding a trusted seller, they should have the knowledge and selection to fit your budget. A great seller will provide a positive experience of every phase of your purchase of an affordable
standing desk
. Failure to balance quality and affordability could negatively affect your budget or leave you with a poor-quality piece of furniture that will need to be replaced soon.
If you are in need of new, quality affordable office furniture, give us a call at (888) 831-1012 to speak one-on-one with our professional designers!