Toll-Free: (888) 831-1012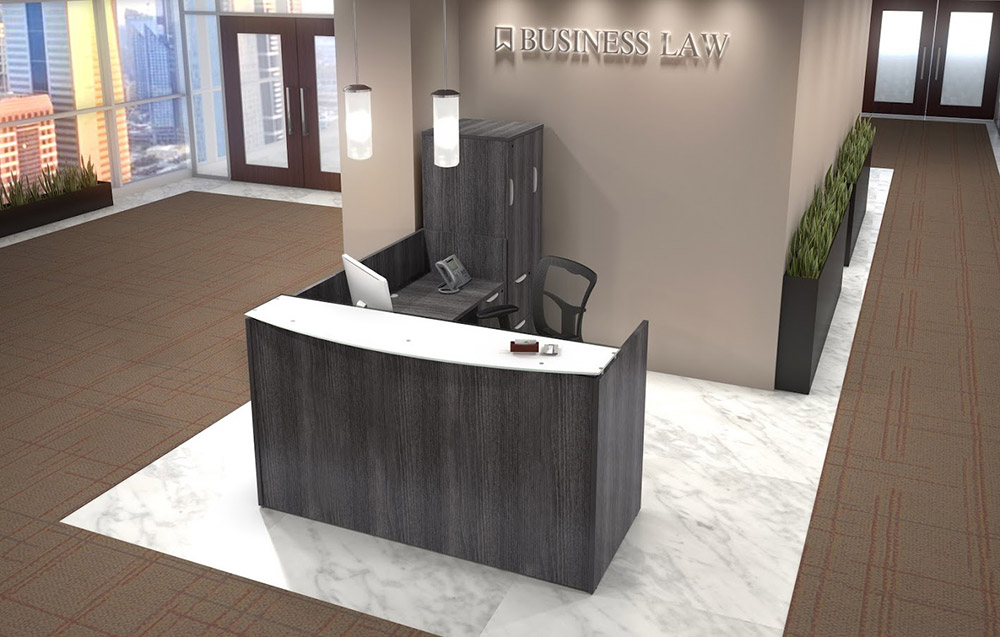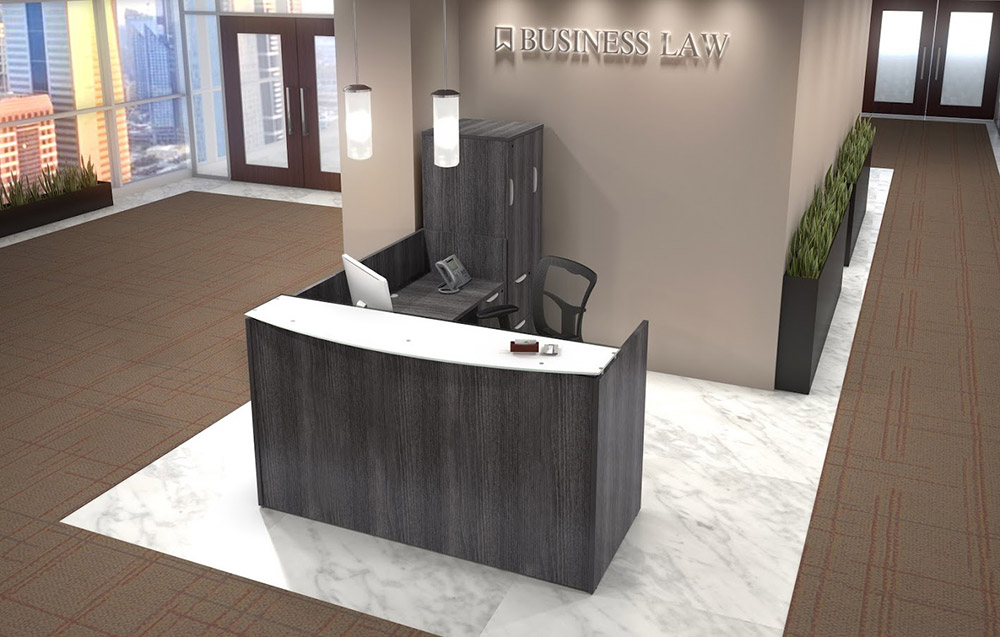 Affordable Reception Desks
The first impression when entering an office is the reception area. The focal point is the reception desk. This desk will be in the most public place in your entire office. Everyone from vendors to clients will see this desk. Just as it is important to hire the right person for the reception position, the right desk can go a long way in setting the style and atmosphere of your office. A stylish yet functional reception desk is of paramount importance to any office environment.
A reception desk is in the front of the office where a receptionist will receive guest. The receptionist will greet and direct the guest to the proper location within the office. The desks come in a variety of shapes and sizes, as well as styles, whether traditional or modern. A reception desk can have many optional add-ons such as an additional counter space for guest or a sneeze guard. All these style and customization options have a huge impact on the cost of a reception desk. With this information, the next question is usually is a reception desk affordable? The answer is yes they can be!
In your quest for an affordable reception desk, knowing your budget up front will go a long way in selecting the right desk for your office. Budgeting is a key part of planning that cannot be overlooked. Proper planning is the key to an affordable reception desk. Working with a trusted seller with a well-known reputation will help speed along the process. A seller will have the knowledge and expertise to handle all your questions.
A reputable seller will work with you to help you all the way through the process of purchasing an affordable reception desk. This includes assistance in budgeting, design and floor plans, purchasing, and installation. Find a seller that will help on so many more levels than just purchasing. It cannot be stated enough that a good seller is a valuable resource at your disposal.
Affordable reception desks typically have several parts that need to be built together. To the unskilled, this could be more like a jigsaw puzzle than assembling furniture. Therefore, it is recommended that the installation process be handled by the professionals. In your initial talks with your seller, be sure to discuss installation as a part of your budget to ensure an effortless process from start to finish.
When selecting an affordable reception desk, remember that balancing quality and affordability within your budget should be your priority. The reception area is the place that first impressions are made in your office, so attention to detail is greatly needed. A great seller will provide a positive experience of every phase of your purchase of an affordable reception desk. Failure to balance quality and affordability could negatively affect your budget or leave you with a poor-quality piece of furniture that will need to be replaced soon. If you are in need of new, quality affordable office furniture, give us a call at (888) 831-1012 to speak one-on-one with our professional designers!