Toll-Free: (888) 831-1012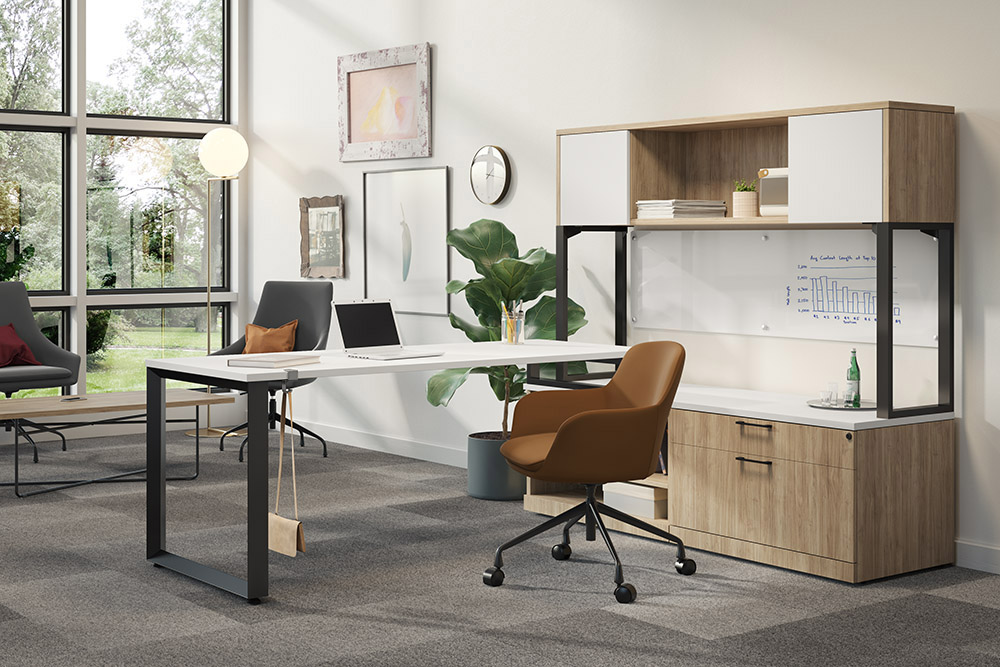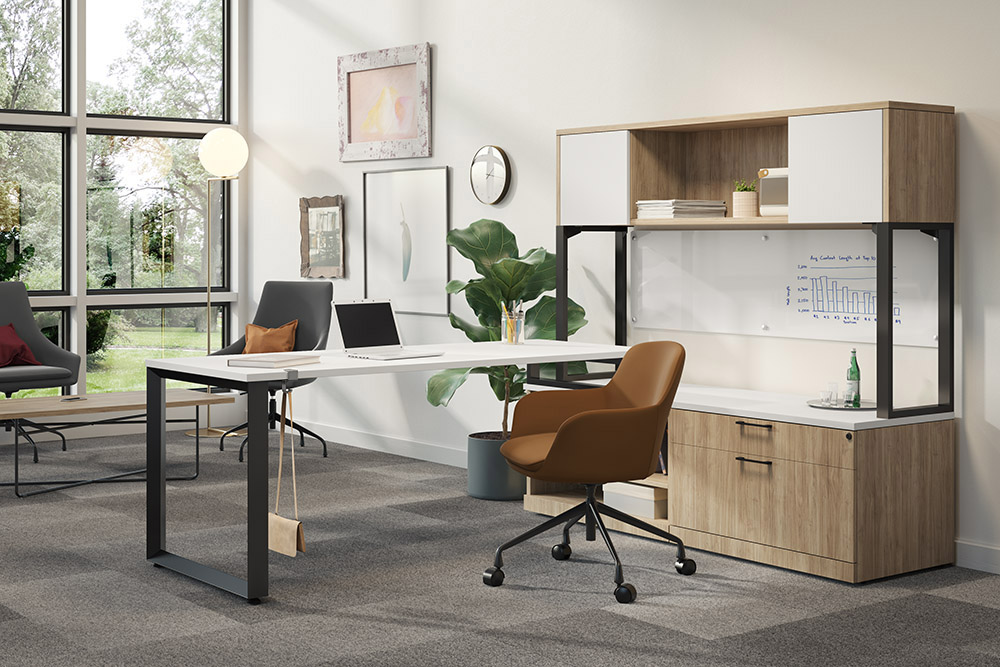 Affordable Desks
What is an affordable desk? It is a desk that fits your needs while fitting within your budget. When selecting an affordable office desk, you should first determine the size and shape of the desk you need to fit within your workspace, whether it be an executive office or a home office. The size of your work space determines the type of desk you need. No matter the work space, there are desk that fit your needs and budget.
Selecting the right affordable desk for you takes several steps. The first step is determining the desk size and shape you need, along with determining your budget. There are many affordable desk types to choose from that comes in many size and style options. Whether it be a standard pedestal desk, bow front, L shape, U shape, corner desk, or cubicle setups, you can find the right desk for your work space. Office pools have many cubicle and desk pod options as well. Also sit/stand desks are available for a more active office lifestyle.
In your search for an affordable office desk, you need to keep in mind the balance of quality and affordability. Failure to do so can result in an inadequate, poor quality, or overpriced office desk. To help expedite this process, finding a supplier with a trusted reputation is crucial. These professionals have both the inventory of desk and the ability to set up your office to ensure a smooth transition through the overall process. A quality supplier will assist or even take the lead in the design process of the overall office layout including the design, size and style of your affordable desk.
An affordable office desk should be made of quality materials, which can be hardwood, metal or laminate. The desk should have the durability to withstand the rigors of daily use for years to come. Affordable does not have to mean cheap. Working with a trusted professional will ensure that you have an affordable desk that is functional, stylish, and durable that fits within your budget.
Along with the previous steps, consideration for installation should be considered. Your carefully chosen supplier will discuss installation within the overall scope of your budget. Caution should be considered with the expectation of self-installation. This process can be seen as a cost saving method but often becomes a problematic ordeal that at a minimum affects your schedule, and can end up having a huge impact on your overall budget. Your professional should inform you about these risks and discuss their trained staff that has resourcefully learned the best installation practices, which will only add value to your budget. This principle should be taken seriously whether you are setting up an affordable executive desk or a small desk for the home office.
When selecting affordable desks, balancing quality and affordability within your budget should be a priority. Your reliable supplier should have a wide variety of quality products with many style options to fit your budget. Selecting the wrong supplier could ruin the entire experience of purchasing quality, affordable office desks. Failure to balance quality and affordability could jeopardize your budget or leave you with a poor-quality piece of furniture that will need to be replaced in the near future. If you are in need of new, quality office desks, give us a call at (888) 831-1012 to speak one-on-one with our professional designers!